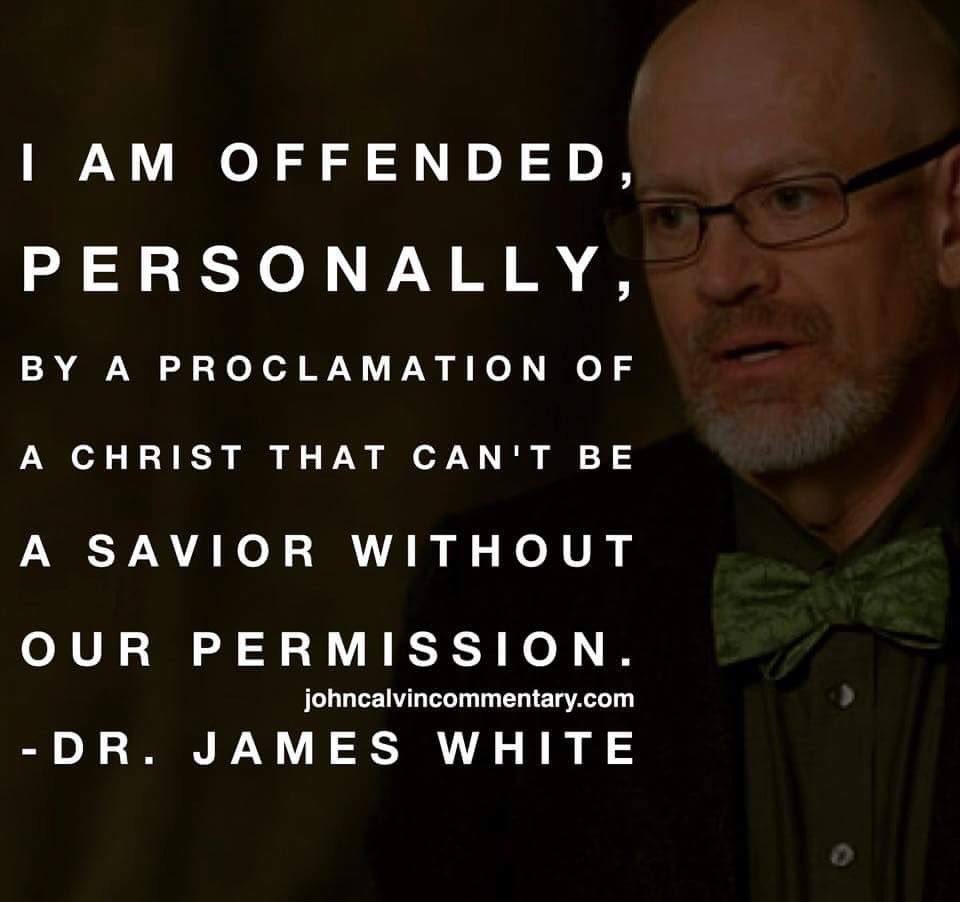 And I am offended, personally, by a proclamation of a Christ that can't be a Savior without forcing people against their will like programmed Robots.
Contrary to Calvinism, man has a "freewill" (Lev. 22:18, 22:1, 22:23, 23:38, Numb. 15:3, 29:39, Deut. 12:6, 12:17, 16:10, 23:23, 2 Chr. 31:14, Ezra 1:4, 3:5, 7:13, 7:16, 8:28, Ps. 119:108). The Bible constantly mentions man doing things "willingly" and of his own heart.
Contrary to Calvinism, Christ died for "all", "every man", and the "world" (John 1:9, 1:29, 3:16-17, 4:42, 6:33, 6:51, 8:12, 9:5, 12:32, Rom. 5:12, 5:18, 11:12, 11:15, 2 Cor. 5:14-15, 5:19, 1 John 2:2, 4:14, Col. 1:28, Eph. 3:9, 1 Tim. 2:4, 4:10, Tit. 2:11)
1 John 4:14
And we have seen and do testify that the Father sent the Son to be the Saviour of the world.
Hebrews 2:9
But we see Jesus, who was made a little lower than the angels for the suffering of death, crowned with glory and honour; that he by the grace of God should taste death for every man.
1 Timothy 4:10
For therefore we both labour and suffer reproach, because we trust in the living God, who is the Saviour of all men, specially of those that believe.
The truth is....Calvinist attack the grace of God (Heb. 2:9)....they attack the love of God (John 3:16)....and they attack the power of God, that He cannot get man to do His will without making him do it (like a robot).
God is so powerful that He has given man a freewill (a Bible term) and still uses man to do His will (Acts 2:23). Yet the Calvinist do not believe that God has that kind of power.
By the way, James White looks like a clown with that bow tie.
--Eli Caldwell